Integrity Home Pro Affiliates
Associations:

CertainTeed - Select Shingle Master
The SELECT ShingleMaster program is designed for the top-notch professional roofer, and is used to gain a unique selling advantage in the marketplace. As a SELECT Shinglemaster you have a credentialed workforce, an enhanced ability to give superior value to customers, and an added selling advanced over the competition.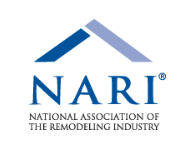 NARI - National Association of Remodeling Industry
The National Association of the Remodeling Industry is a platform for advocacy and the main source for industry intelligence. NARI connects homeowners with its professional members and provides tips to consumers in order for them to have a positive remodeling experience.
NRCA - National Roofers Contracting Association
The National Roofing Contractors Association (NRCA) is known as one of the construction industry's most respected trade associations. The NRCA is the voice of roofing professionals and is the leading authority in the roofing industry for information, education, technology, and advocacy.
Chambers of Commerce:
The Greater Bowie Chamber of Commerce
The Greater Bowie Chamber of Commerce is the voice of the business community in the local area. The Greater Bowie Chamber of Commerce stays connected with federal, state, county and local elected officials through networking events and business forums. The Greater Bowie Chamber of Commerce hears from leading experts to help develop business strategies to help grow businesses.
Professional Organizations: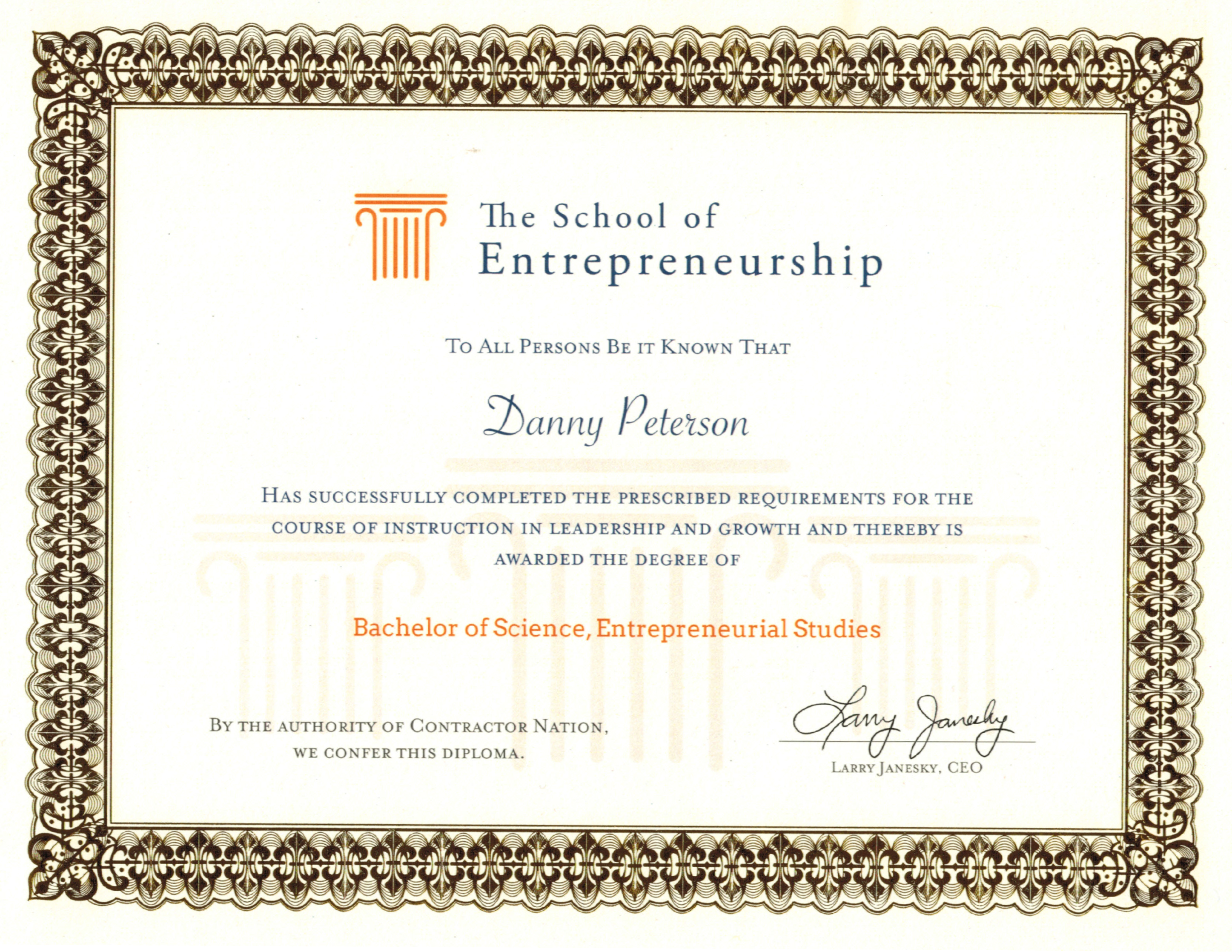 The School of Entrepreneurship Bachelor of Science Diploma
The School or Entrepreneurship has awarded Danny Peterson, of Integrity Home Pro, the Bachelor of Science Degree on August 7, 2017. The requirements for the degree encompassed a rigorous course of instruction in Business Management in Leadership and Growth.
The Vinyl Siding Institute
VSI CERTIFIED INSTALLERS Make the Difference Improper installation of vinyl siding can cause poor product performance, lead to customer dissatisfaction, and even void manufacturer warranties. Trained, experienced, and certified professionals help to ensure that installed home siding looks great and performs well for many years.